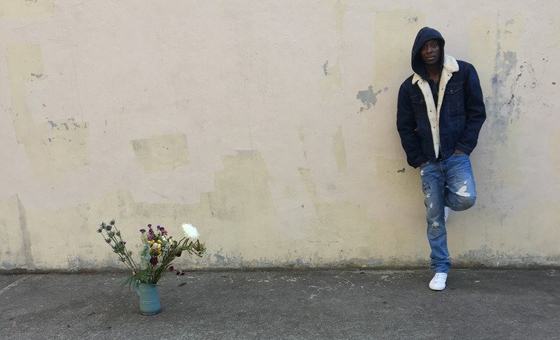 Bobby Hill (b. 1973), is the New York based visual artist whose career started as an illustrator. He began painting on canvas in 2008 after returning to the US from his first trip overseas.

His work has been commissioned by Coca Cola, Nike, XXL Magazine, Slam Magazine, The Source Magazine and The James Luxury Hotels. He has also been featured in Mass Appeal Magazine, Gen Art, Max Fish, The Grey Worldwide Gallery, The Art Directors Club, a number of events in Chelsea, Soho, Williamsburg, Bushwick NYC and several galleries in Europe. He briefly founded his own brand of bOB hiLL t-shirts and has sold countless artworks to various celebrity buyers.

In 2010, Bobby Hill produced his first art event and promoted it by hiding $50,000 worth of art prints around the streets and trains of NYC.

Since then, he toured Europe in Spring 2012 (Barcelona, Copenhagen and Freiburg Germany), was the featured artist at The James Royal Palm Hotel in South Beach during Art Basel Miami 2012, sold out print editions on 1xrun.com and did two art events in Beverly Hills during Oscar week 2013. In addition, he collaborated with the home décor store CB2 for a limited edition print release, which also sold out.

Currently, Bobby Hill is expanding his line of mixed media screenprints on paper to stores throughout the world as well as continuing to paint large scale on canvas and wood.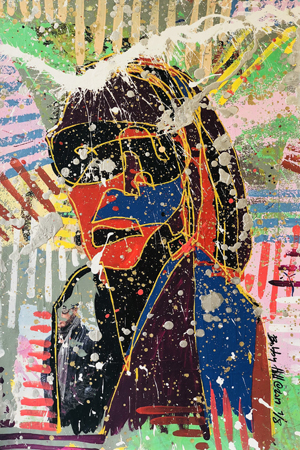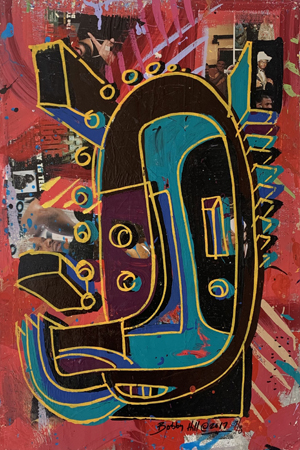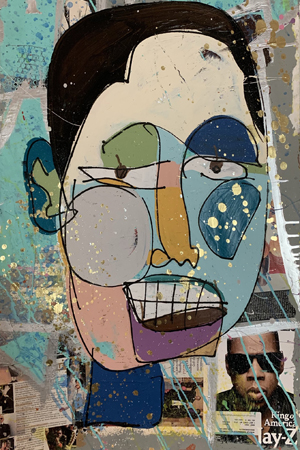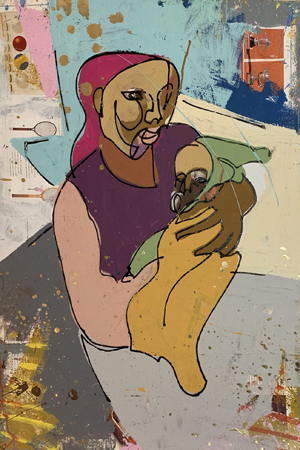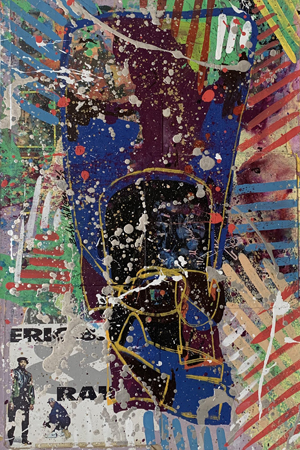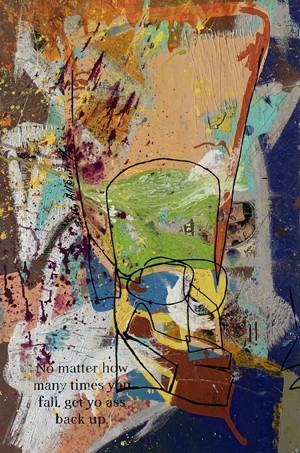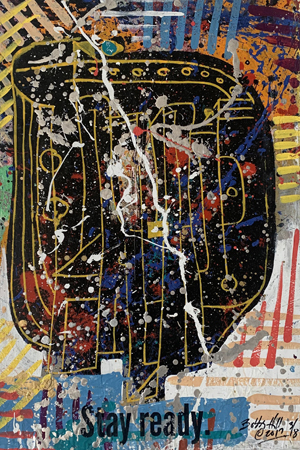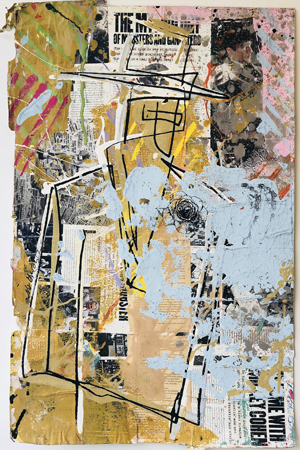 I started my hand painted screenprint style back in 2001 a couple of months after the World Trade Center went down. My first style was black and white pen and ink drawings on paper. I became bored of that style so I started messing around with throwing color around which was reminiscent of Jackson Pollock. These works have now become how I practice and stay sharp for times when I create larger works on canvas and wood. In essence, they have become my "studies."

- Bobby Hill
---