---
---
by Nick Christophers

The story of "Heartspace" is used in a blend of dreamy and imaginative style. She created an imaginary world based on a colorful landscape. By utilizing color and light it gave even the object like the houses a soul of their own. Iris the main character for example her home is a water drop like shape while Rankin's is like a tree but has its own special shape. The work that went into the project is evident when it comes to her creativity. The other special item to note about the project is the music is perfectly fit with the animation. And the animation is very fluid. Ziyi completed the project on her own which says a lot.

Read the entire article
---


---

EDITOR: IN MY BOOK, NO SUNSET CAN BEAT THIS. ANYWHERE.

---



Photo by the Editor

---

ON THIS FRONT PAGE YOU WON'T READ 'STUFF' THAT'LL ADD UP TO YOUR DAILY STREESS. HERE YOU WILL ONLY READ ABOUT WONDERFUL PEOPLE AND THE AMAZING THINGS THAT THEY DO. SO, IF YOU CONSIDER YOURSELF WONDERFUL, THEN YOU SHOULD BE ON FRONT PAGE TOO. AND, IF YOU KNOW THAT WHAT YOU DO IS AMAZING, THEN YOU SHOULD BE HERE TWICE! FIND OUT WHO'S WONDERFUL AND DOES AMAZING THINGS, STARTING ON THIS PAGE ▸

---





They call it —

"The Center Of The Universe", and
"The BIG Apple", and
"The City That Never Sleeps", and
"Gotham City", and
"The Island".

All these are true.

I call it "My City". New York City.



---

WELCOME
to the city where every story is an amazing story!

---


SEND US YOUR STORY
AND THE WORLD WILL READ IT.
---



HAPPENING NOW





:::
PRESS RELEASE
:::

FOR IMMEDIATE RELEASE

Mob Expert Nick Christophers releases 5-star rated book "DESTINIES"


---






A NYC SUCCESS STORY

I met Hissa Igarashi on a rainny Sunday morning of October 2011 in a small coffee shop in East Village. He had brought with him a copy of the incredibly beautiful VIRGINE fashion magazine and said "If you help me, together we can create and publish a magazine that will make this one pale by comparison. What do you say?" I said I would, and we did. We created one amazing piece of art: TWELV - a NYC fashion, culture and lifestyles magazine that made its way around the world. A few times, actually.

— DJS



---
FOREX CROSS RATES: THE PULSE OF "PERFECT COMPETITION"



FOREX

Forex, FX, or The Foreign Exchange Market is an economic theory and live trading model that outlines the conditions for "perfect competition".

This is where currencies are traded while their value is compared to other sets of currencies.

This is the machine that both sets and monitors the pulse of all marketplaces.
---
CONTRIBUTE TO FRONTPAGE.NYC

If you are a writer or editor, or if writing is your passion and would like to promote your work, we would love to hear from you. We are interested, in particular, in receiving content that relates in some way, form, or shape to our great city. While not limited to the following, we accept stories, editorials, articles, interviews, commentaries, poems, press releases, and/or excerpts from books that you wrote and would like to promote through new channels. Speaking of which - do you have a YouTube channel and would like one more link to point to it? At this time, all accepted content is published indefinitely, free-of-charge, all due credits are clearly given to the entity that claims ownership of submitted materials, and the assigned page/s will contain any contact info and/or links to external references as requested. So, if you have something wonderful that you wrote, or would like to say it here, please send it to us and we would love nothing more than to invite the world to read it. Thank you for stopping by and taking the time to learn about what we do. We look forward to hearing from you.

— Chef de Content.
If you would like to comment on this, please send us your notes here.

Live commodities widget is provided by DailyForex.com
Forex Reviews and News
---
disclaimer: as market data may quickly become unreliable due to changes in market conditions or economic circumstances, the data provided on this page is not intended as investment advice, the related hyperlinks are available only as reference, and their inclusion here does not imply that we endorse the content, or the operations of the websites they point to. You understand that you are solely responsible for determining the extent to which you may use any data presented here and that you agree to not hold responsible the publisher of this website for any financial, or otherwise loss/es you may incur, should you decide to use these data for investment purposses. These references are made available only for your convenience and we may discontinue publishing them at any time without notice.

---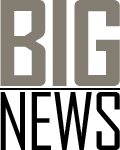 ---
AFTER 111 DAYS OF BEING STRONG
NEW YORK CITY
IS BACK!
AND, TOGETHER, WE WILL BE BETTER AND STRONGER THAN EVER BEFORE!
---
Mr.
LENNY HOOPS
HOW MUCH HE LOVES NEW YORK CITY
ONE OF MANY WHO MAKE US LOVE THIS CITY SO MUCH.
(AND THE RUSH HOUR COMMUTE)
WE LOVE YOU ALL!
THANK YOU!
---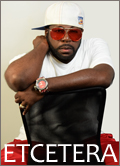 HIP-HOP
AWARD-WINNING ARTIST ETCETERA CLIMBING "WAY UP" THE CHARTS WITH HOT NEW SINGLES
---

---
EDITOR'S
PICK
---
HARES AND TORTOISES NYC
by Jeff Levinson

I have lived in NYC for over a year now and have come to realize that there are 2 types of people we encounter. I call them Hares and Tortoises. A hare is someone who power walks past everyone and will almost deck you if you get in their way. They are rude and aggressive. I one time saw this woman literally run into this girl and she just kept walking with no regard, no care in the world. I remember the woman yelling at her and the girl never even acknowledged her. Welcome to NYC.

On the other hand, there are tortoises, who to me are a lot worse because they are painfully slow and never paying attention. Let me take that back. They are paying attention - to their phones! It is utterly ridiculous how slow people are. It infuriates me to the point where I will say "Are you kidding me?" could you walk any slower". Of course they don't hear me because they are not paying attention. Why is this a problem in NYC? Well, it is impeding my progress. It becomes problematic when I need to get to a subway and a tortoise is in my way and I can't get by them! Sometimes they even walk on a zig zag where you are trying to pass them, but you can't because they are walking in a Z. We all know the story about the hare and the tortoise, and how slow and steady wins the race, but in this case, get the hell out of my way! I got places to go and things to do, and you are an obstacle in my way! Just thinking about it even yesterday, puts me in awe of how slow people are, especially in NYC... One time I was walking on 26th Street and this guy in front of me, I could not past him, he kept zig zagging. Why? He had his headphones on! I don't care if you are listening to headphones or earbuds, but If you can't pay attention, it makes me think you can't walk and chew gum at the same time either.

To sum up... Please pay attention to the environment around you. In all seriousness you can really hurt yourself by getting hit by a car because you are more interested in keeping up with the Kardashians on the gram. More importantly, you are slowing me (and everyone else) down! This is not a fable, the tortoise will not beat the hares in NYC!
---